<!IMG SRC="tshirts.gif" WIDTH=81 HEIGHT=19>

Name: "This ain't no Leningrad School of Higher Perestroika Learning." T-Shirt*
Price: $15.00 each**
ITEM #: <!A HREF="leningradlogo.gif"> TS01


Name:
"Whoop-Ass Brigade" T-Shirt*
Price:
$15.00 each**
ITEM #:
TS02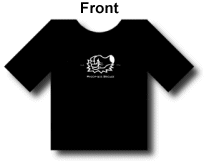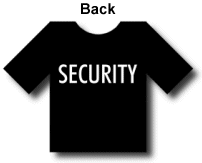 * Prices based on 50/50 cotton polyester shirts. 100% Cotton is slightly more.
** Prices based on shirt sizes S - XL. Sizes XXL - XXXXXL cost slightly more.

<!HR>

Name: "The CCK" Sticker/Magnet
Price of sticker: $1.50 each
Price of magnet: $2.50 each
ITEM #: SM01





<!HR>

Order Information
Our order procedure is fairly simple. However, we have had to change a few aspects of it. Due to problems in the past, it is now our policy to accept money orders only. Sending cash is fine by us, though we recommend not doing so as it can be stolen, or find itself lost in the mail service. Secondly, orders will not be made until payment is received in full.

How To Order
What we suggest is for you to email us <!or use the forum below> any concerns or hesitations you may have with ordering from us. Questions and/or comments of any variety are more than welcome. We'll be sure to address your concerns and fill you in on the latest product information. When satisfied with what we have to offer, contact us and we'll work something out.

Thank you for your interest in CCK merchandise.